Ophelia stood nervously by the edge of the water, looking up at the moonless sky - well, it would appear that way, but indeed you could make out a slightly brighter blue against the darkness of the sky which was the moon itself. A blue moon, the perfect timing for this sort of... magic. She looked down at the water and watched as it swirled around her bare feet, her
dress
flowing around her elegantly and ending just on her knee.
She looked behind her at the arrangement she had set up. There was a small, crystal phial with mermaid tears in it, another one with essence of the forest, her golden heart necklace was around her neck - as per usual - and of course the water was gently washing over her feet. A warm breeze tickled her skin, surprising for a British night, but she welcomed the change. It was as if she were back in the Australian summer, the nights were always warm there.
One day, she would go back home and see her parents. She knew it wouldn't be long before that happened, her mother would be pleased to hear that Ophelia had moved on and found someone she dearly loved to help heal her broken heart.
_________________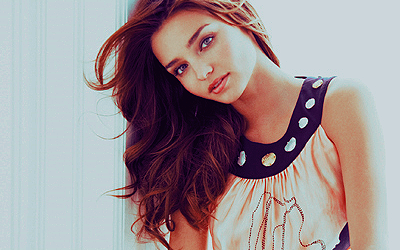 Cain, for what was the last time, trotted through the forest with Faia at his side, she had elected not to undergo the transformation much to Cain's pain and distress but it was her own choice and if she felt that this was not in her stars, who was he to force her to become something she was not?

Bending down to kiss her forehead, she stood at the edge of the wooded area as Cain continued, he could hear her tears and it made his heart ache slightly, but his jaw was set, he knew what he wanted and what he wanted was this. He wanted to change, to be with the woman he loved, just as Faia had made her choice to stay with the heard, he made his to leave it.

Spotting Ophelia, he smiled softly at her and approached the lake quietly, coming to stand in front of her;

"The moonlight makes you look even more beautiful than normal, greetings Ophelia." he smiled, kissing her hand "I hope all is well with you."
_________________
Ophelia turned as she heard a rustling in the forest and she beamed as she saw Cain, her cheeks not flushing quite as bright as they normally would when he lifted her hand to his lips. She more felt giddy and loved at the gesture.

It was a very nice feeling, one that she hoped she would soon become accustomed to. He was always so formal, yet in a lovely way that made her heart flutter. It was as if they were in an old-fashioned muggle book with the way he spoke, but she liked it.

"Thank you, Cain. I see that as ever, you have brought your charming nature with you." She beamed at him, slipping her hand into his as she looked around. "I presume Faia has decided against following in your own footsteps," she said softly.

Ophelia looked up at the sky and then let Cain's hand drop, motioning for him to stay where he was as she moved over to her crystal phials. Her eyes were narrowed in concentration as she pulled her golden heart necklace off from around her neck and placed it by the phials, opening it up. She lifted the phials and un-screwed both, tipping a drop of the liquid inside into the golden heart, where they mixed together and glowed silver.

She shut the necklace and stood. Quickly, she moved back to where Cain was and stared up at him with all seriousness, not a hint of the shy, bashful Ophelia he was used to. "Remember, Cain, once this is done, it can never be un-done. You must be absolutely sure you want this, or else I refuse to change you."
_________________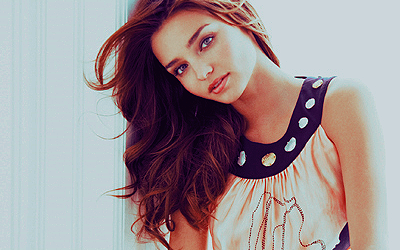 Cain smiled lightly, he was glad that Ophelia was able to accept the way that he spoke, he had noticed that many humans would appear to cringe at some of the old fashioned things that she would say, but he didn't much care for their opinion, as long as Ophelia still enjoyed his speech, he would keep it the way that it was.

"Unfortunately it is quite impossible for me to leave it behind these days." he smiled softly, in his normal low and slow voice "Yes...she has chosen to remain behind with the heard...I did not want to force her to change with me, I believe, she is old enough to make her own choices."

His smile turned a little sadder, he would miss his little one, but she was in good hands, the new leader was very much as wise and as strong as him, she would be protected under his reign over the heard, he had been promised that much before he had left the heard.

When Ophelia began to mess with her vials, he did not want to interrupt her and he merely looked at what she was doing with interest plain in his soft brown eyes. Seeing her turn to him. Cain smiled lightly, he was sure this was what he wanted, very sure.

"I am absolutely sure Ophelia, there is nothing on this Earth that I would wish for more." he stated, calmly.
_________________
Being around Cain so much made it easy for Ophelia to slip into using fanciful words that matched the sort of formal, old-fashioned tongue that he often spoke to her in. Around everyone else she was simple minded, but it was fun to speak like Cain, and rather simple really.

It sounded very nice, too, and it was just that unique part of him that she adored so much. She giggled lightly. "I love the way you speak, Cain, it's wonderful!" She grinned, hugging him tightly to her, over-whelmed with happiness that soon he might be human like her.

She frowned as he confirmed her suspicion and it was part of this that caused her to hesitate. Could he leave Faia behind? Was he willing to do that, it was his 'sisters' daughter after all, like a niece to him? She shook her head, making a note to ask him seriously before she changed him.

Ophelia's heart fluttered with both happiness and nerves at his words and she gulped lightly, feeling the water lightly wash over her ankles as she lifted the golden heart necklace and locked it around his neck. She shut her eyes and sucked in a deep breath, opening her mouth as the ancient tongue slipped through her lips.

"Custodivit anima tua plena pace cor vestrum tamquam muta. Qui es amittunt." The latin was something that she only understood when entering this trance like state. The heart of the necklace burst open and the silver concoction swirled around Cain and shrouded him in a silvery glow as Ophelia's legs buckled underneath her at the pain.

It was like an agony that could never be described as tears streamed down her face. Her mouth was clamped shut, for screaming would break the ritual. It seemed like eternity to the pained young woman, but before her Cain's half-horse body turned full human and the silvery glow faded. She finally let out a noise of agony as she wrapped her arms tightly around herself, squeezing her eyes shut tightly as tears slid down her cheeks faster. Finally, the pain subsided to something far more bearable but still not enjoyable and she gasped for breath.
_________________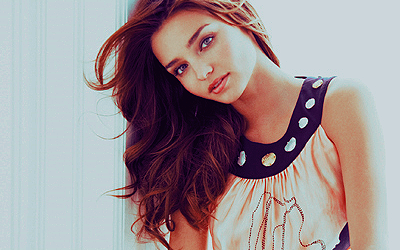 Cain was feeling more excited than he had felt in a long time, his heart was hammering in his chest as he thought about what he was going to be able to do now, what he would be able to see, he could travel, he could go up the steps to the tower without the use of magic that Briony had set up for him...he could be with Ophelia like he had always dreamed he would be able to be.

As soon as she started the ritual Cain fell silent, he wanted to be able to have this over as soon as possible, after all he knew that it would hurt both him and Ophelia to be changed but it was something he wished he could take from Ophelia, he didn't want to see her in pain, he wanted to be able to save her from it, yet, here he was, being the cause.

When his body was covered in a silvery glow, Cain's heart sped up again, he didn;t know what was happening and as such he was more nervous than excited now, but he could feel himself changing, altering as the ritual fully began but this odd sensation was taken up by one of pain, which he had fully expected. Not wanting to cause Ophelia extra distress he gritted his teeth so as not to cry out in pain to her.

Seeing the light fade, Cain let himself fall to the floor and he blinkeda few times, the pain was dulling to a large ache, and he looked at his familar hands, then down to his torso, and then down to his legs...his new legs! Then, he realised, he was unfortunately naked.

"Ophelia," he whispered, seeing her still in pain, he shuffled a little closer but he wasn't used to his legs and they gave him trouble while moving "Are you hurt?"
_________________
Ophelia's eyes were narrowed in concentration throughout her latin speech, her voice not at all like her own but rather other-worldly and full of a strange sorrow. She only knew the words because it was a part of her magic, and she'd looked up their meaning after her body had been taken over and she'd recited them the first time.

The meaning was curious and though Ophelia cared not for the agony of transforming another, she did like being able to speak in fluent latin tongue. The language filled her head whenever she was performing her ritual, but it vanished once she was done. She clutched at her sides and breathing in deeply, trying hard not to show her pain much more than she already had.

She knew it would've hurt Cain a lot too, not to the same degree but it would be agonising to change from horse body to human. She didn't notice anything though as the pain caused her legs to collapse beneath her and she sighed heavily, glad it was over.

She looked up and noticed immediately that Cain wasn't clothed, though her cheeks flushed despite the fact that she hadn't looked down enough to see anything. She retrieved her wand and muttered 'Accio cloak' through clenched teeth. A few seconds later, her cloak came whizzing towards her and she grabbed it, forcing herself onto shaky legs and ignoring his question for the moment as she wrapped the cloak around him and then kneeled down in front of him.

"I am fine, Cain. It's fading now." Indeed it was, the searing in her chest was reduced to a dull ache and slowly faded to just the occasional throb of pain. She beamed at him and stood up, offering both of her hands to him. "What do your legs feel like?" She asked softly.
_________________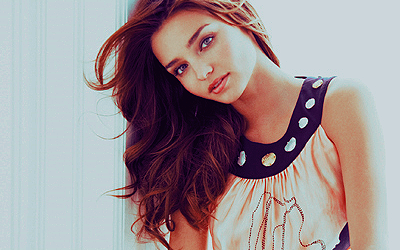 Cain wobbled a little bit. He was tempted to go down onto his hands and knees in what the humans called a crawl. To him it would just be walking though. These new legs of his, though sturdy looking, were strange and alien to him. How was he to walk with only two? What about the other two balancing him?

When she wrapped him up in a cloak he thanked her. As a centaur, being nude from the waist down was not at all a problem but he knew that as a human it was considered improper,

"Thank you. I'm glad that the pain is fading Ophelia." he told her honestly before looking down at his legs uncertainly, "Strange... they look and feel sturdy... but movement as I am used to it staggers them slightly..."
_________________
Ophelia noticed the wobble and she knew this would be a difficult process for Cain, though perhaps not as difficult considering he was capable of intelligent thought that young children were not and therefore could understand how to walk better than them. Add in the fact that his body was very well-developed and he would be able to master walking much faster. Of course, Ophelia intended to help him a lot with this.

"You shouldn't concern yourself with how much pain i'm in too much, how are you feeling?" She murmured softly as she moved to stand in front of him after ensuring the cloak was on him. Being a centaur meant that being naked was a typical thing, and though she had no problem with it in centaur form she knew that he was aware of how highly inappropriate not wearing clothing in public was.

"It will take time, Cain," she smiled at him and was prepared to grab him in case he fell. "Walking is something that takes children a long time to master, but since you understand the concept of walking it shouldn't take you too long. No one expects you to just be perfect straight away, movement should be hard for you and i'd be amazed if it wasn't. I'll teach you how to walk though, starting now actually." She reached out her hand for him to take.
_________________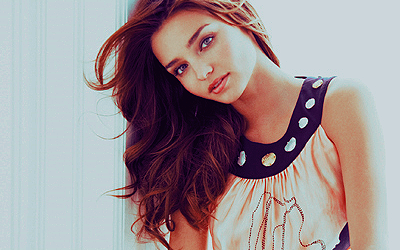 Similar topics
---
Permissions in this forum:
You
cannot
reply to topics in this forum